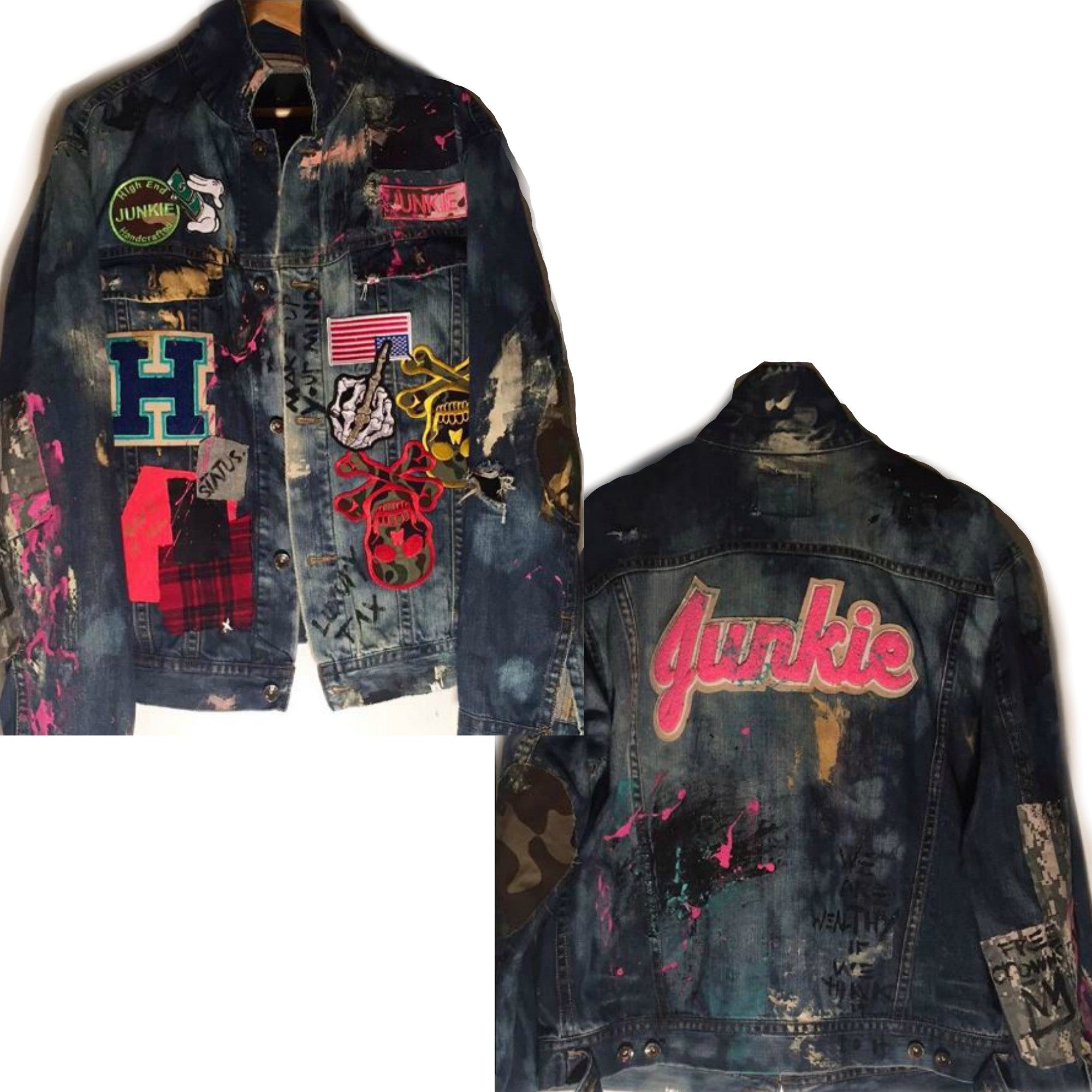 Handcrafted Recycled Demin Jacket
Ever piece is uniquely handcrafted and a 1:1 design by Q. Hudson.
Denim jacket with hand-painted and hand stitched accents.
Each Jacket includes:
A patch, painting or fabric with the words "Junkie" or "High End Junkie" across the back

Custom elbow patches

Patches and recycled fabrics strategically affixed across the entire jacket

Paint splatters and strokes to add colors
If you have special requests, please email info@highendjunkie.com prior to ordering.